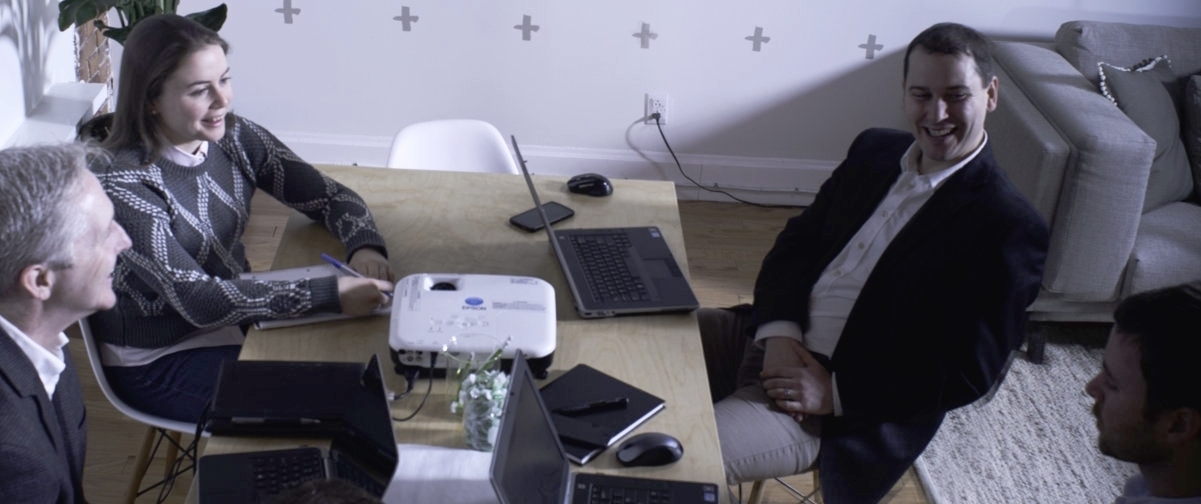 Founded in 2012, Posterity Group is a Canadian engineering consultancy that offers a highly personalized and results-driven consulting experience.
Services
We offer exceptional Energy and Climate Advisory Services in energy efficiency and carbon management.
Get in touch
Posterity Group knows that finding an advisory team that fits your needs is important; reach out to see if our team is a good fit for your needs.
Social Responsibility
We walk the talk, operating in a way that demonstrates respect for our staff's well-being, contributes to our community and leaves the planet in better shape for future generations. Our name says it all: Posterity!
We contribute to a more sustainable world by:
Providing a work environment where our staff's well-being is paramount

Encouraging active and sustainable ways of commuting, using bus and rail travel where possible and avoiding air travel where practical

Encouraging our staff to be sustainable in their own homes by reducing home energy use, and buying local, organic and fair trade

Providing pro bono services to local community organizations
Principal
Chris Pulfer, P. Eng.
Chris has expertise in conservation potential analysis, market characterization, energy management planning and DSM program design. Most notably, he has led major conservation potential analysis assignments on behalf of electricity and gas utilities in six provinces and territories. Chris brings a collaborative approach to his work, leveraging client knowledge and outside resources to ensure sound, actionable results.
Professional Affiliations
Professional Engineers of Ontario

Association of Energy Service Professionals

Association of Energy Engineers
Principal
Alex Tiessen, P. Eng., CMVP, PMP
Alex is an expert in energy management planning, measurement and verification analyses, as well as designing, implementing and evaluating demand side management programs. As a trusted project manager, Alex's private and public sector clients benefit from his ability to lead multi-stakeholder teams and achieve successful project outcomes.
Professional Affiliations
Professional Engineers of Ontario

Efficiency Valuation Organization

Association of Energy Services Professionals

Project Management Institute

American Society of Heating, Refrigerating and Air-Conditioning Engineers
Consultant
Emily Kirke, P.Eng., CEM, CMVP
Emily combines a technical understanding of energy efficient technologies and their pathways to market with strong research and analytical skills that help clients identify and address barriers to achieving energy and cost savings. Emily's diverse skill set includes market characterization, technology assessment, conservation potential assessment, and demand-side management program design and administration.
Professional Affiliations
Professional Engineers of Ontario

Association of Energy Engineers
Consultant
Erika Aruja
Erika provides an economic perspective to analyzing environmental and policy issues. As an economist with federal government, Erika conducted cost-benefit analysis and ecosystem goods and services valuation for environmental regulations. Erika has worked as a researcher in academia and think-tanks, where she conducted interviews, performed data analysis, and developed case-study content on a variety of environmental-economic topics such as clean technology and natural resource development.

senior Consultant
David Shipley, P.Eng., M.Sc.
Dave has over 25 years of experience as an energy engineer. He specializes in sector-level energy modeling for conservation potential studies and long-term resource planning. He has completed over 20 conservation potential studies for Canadian gas and electric utilities from coast to coast to coast, usually as the residential sector analytical lead and the principle model developer. Dave's work has also included commercial and industrial projects, community energy studies, and renewable energy studies.
Professional Affiliations
Professional Engineers of Ontario

American Society of Heating, Refrigeration, and Air-conditioning Engineers
Director of Client relations
Peter Rowles, C. Dir., P. Eng.
Peter is a professional engineer and chartered director with more than 35 years of energy efficiency experience who has completed projects throughout Canada, the United States and internationally. He has worked for utilities, government agencies, engineering companies and manufacturers in a broad and diverse capacity, including engineering, consulting, business management, business development, research and development and government liaison roles. Peter currently serves as Past-Chair of BOMA Toronto's Energy Committee and is a founding Board Member of the Association of Energy Service Professional's Ontario Chapter. He is a Director on the Board of the Canadian Coalition for Green Health Care and recently served as a member of the Ontario Independent Electricity System Operator (IESO) Technical Panel. He is also a Volunteer Advisor to the MaRS Discovery District in its Cleantech practice.
Consultant
Sonja Dods, B.A.Sc., EIT, EMIT
Sonja has diverse experience working on a wide range of energy management projects. Her project experience includes market and technology characterization, program design, development of training material and assessment of emerging technologies. Sonja's experience gives her a strong understanding of the role energy efficiency plays in Canadian markets, technical expertise on low-carbon technologies and their potential for energy, cost and greenhouse gas savings.
Professional Affiliations
Professional Engineers of Ontario

Association of Energy Engineers
Consultant
Talha Mirza, PMP
Talha Mirza has spent more than eight years developing, managing, and consulting on renewable energy and energy efficiency projects. Talha is a Certified Project Management Professional with experience in advising utility companies, government agencies, property owners, and engineering firms on solar technologies and cleantech. In his previous position, he led the company's consulting and advisory projects valued at over $1 million.
Professional Affiliations
Project Management Institute

Institute of Electrical and Electronics Engineers
Consultant
Lealem Abebe, B.Eng., EIT, LEED Green Associate
Lealem is an Environmental engineering professional with experience in performing testing and verification. Lealem's work at at Posterity Group includes supporting the launch and delivery of the City of Edmonton's Large Building Energy Reporting and Disclosure Program, undertaking market research on low-rise fenestration products to assess proposed changes to ENERGY STAR criteria and proposed incoming Minimum Energy Performance Standards, and facilitating Posterity Group's partnership with Sustainable Buildings Canada in an effort to broaden our joint commitment to education, training, research, and program services.
Professional Affiliations
Professional Engineers of Ontario

Canadian Green Building Council
Consultant
Austin Selvig, M.A.Sc.
Austin has eight years of experience in the building energy efficiency field with a focus on building energy modelling, energy and cost optimization, analysis, and research. Austin's greatest strength is the ability to write custom modelling software to solve novel research questions.
Proposal Coordinator and Office Administrator
Laura Bratanek, M.A.
Laura has a broad background in communication and facilitates the development of Posterity Group's proposals and marketing collateral. Prior to joining Posterity Group Laura worked as an Executive Director of several not-for-profit professional associations.
Alex Tiessen - 613.219.5312
Austin Selvig - 613.552.1753
Chris Pulfer - 613.897.3783
Dave Shipley - 343.488.8282
Erika Aruja - 613.222.8684
Emily Kirke - 613.410.3202
Laura Bratanek - 613.867.4069
Lealem Abebe - 819.577.5331
Sonja Dods - 647.236.7487
Talha Mirza - 437.981.5117